Events in the next 90 days...
Click on an event to learn more or scroll down to view all
Wednesday, May 27, 2020
Social Media Strategy & Reputation Management for Small Businesses
It's important now more than ever to have a strong digital presence. With your current and potentially new customers hesitance coming into your brick-and-mortar, are you confident they will be able to find your business and what they are looking for from your business all online?
This business breakfast, Hannah Ulm with ULM Consulting, will be going over things like your digital presence, social media, reputation management and more!
--TO REGISTER--
https://us02web.zoom.us/meeting/register/tZEpfuCsqzIvHddc1xThkG5MtgulOHRzfHl9
After registering, you will receive a confirmation email containing information about joining the meeting.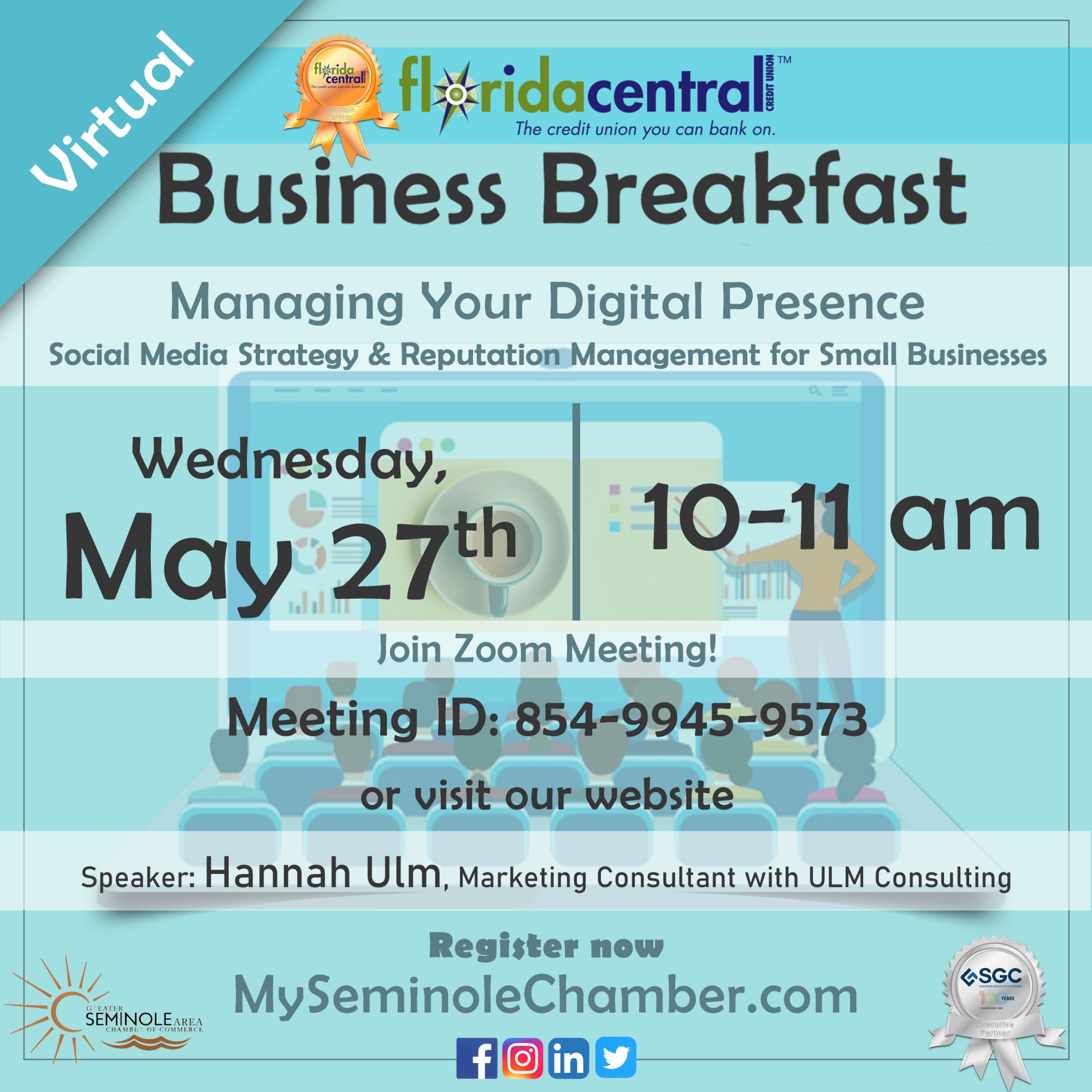 more info...
---